2023 World Series Champion Texas Rangers Home Decor Products | World Series Champion Bar Stoos, Pub Tables, Covers and Wall Decor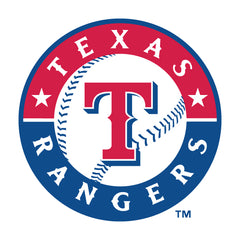 2023 World Series Champion Texas Rangers Home Decor Products | World Series Champion Bar Stoos, Pub Tables, Covers and Wall Decor
Step into the winner's circle with our exclusive collection of 2023 World Series Champion Texas Rangers Home Products. Celebrate the Texas Rangers historic victory in style and elevate your game room or sports bar with a stunning array of home decor items, including bar stools, pub tables, and wall decor that includes clocks, mirrors, and canvas prints. Whether you're a die-hard fan looking to commemorate the championship or simply seeking high-quality, sports-themed items to enhance your space, we've got you covered.
Bar Stools: Our 2023 World Series Champion Texas Rangersbar stools are designed for both comfort and style. Crafted with the finest materials and featuring the team's logo, these bar stools will make your game room the ultimate destination for watching games and sharing moments of victory with friends and family.
Pub Tables: Complete your sports bar ambiance with our pub tables. These tables are the perfect gathering spot for pre-game excitement or post-game celebrations. Each table showcases the champion's emblem and will be a focal point in your sports-themed sanctuary.
Wall Decor: Our collection of wall decor includes clocks, mirrors, and canvas prints, all carefully designed to infuse your space with championship spirit. The clocks not only keep time but also serve as a constant reminder of your team's triumph. The mirrors add an air of sophistication to your sports-themed room, making it more than just a game-watching destination. Our canvas prints capture the essence of the championship, ensuring you're always reliving the thrilling moments of the 2023 World Series.
Elevate your space and create a winning atmosphere with our 2023 World Series Champion Home Products featuring the Texas Rangers World Series Logo. Every product is made with a commitment to quality and durability, ensuring that your memorabilia will last a lifetime. These items also make perfect gifts for fellow fans, allowing you to share the joy and pride of the championship season.
Don't miss out on the opportunity to own a piece of history. Browse our selection of bar stools, pub tables, and wall decor to turn your home game room or sports bar into a true champion's haven. Get ready to celebrate the 2023 World Series Texas Rangers victory in style with our exclusive collection.