NHL Hockey Team Billiard Triangles | NHL Hockey Team Logo Pool Table Triangle Rack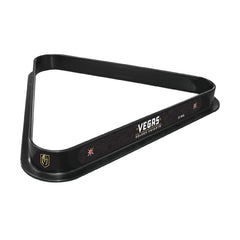 NHL Hockey Team Billiard Triangles | NHL Hockey Team Logo Pool Table Triangle Rack
Introducing the "NHL Hockey Team Logo Pool Table Triangles" – the ultimate addition for every hockey enthusiast's game room. Take your billiards experience to the next level with these top-tier pool table triangles featuring the iconic logos of your favorite NHL teams.
Meticulously crafted, these triangles seamlessly blend the thrill of hockey with the strategic gameplay of billiards. Designed with precision and manufactured to perfection, these triangles go beyond being mere accessories – they embody your unyielding team loyalty. Whether you're a devoted fan of the Blackhawks, a fervent supporter of the Maple Leafs, or cheer for any other NHL team, we've got you covered.
Whether you're hosting game nights with friends, engaging in friendly competitions with family, or simply honing your billiards prowess, the NHL Hockey Team Logo Pool Table Triangles are a vital addition to your game room arrangement. Showcasing your passion for hockey and billiards has never been more stylish and exhilarating. Get ready to set up your shots and proudly display your team's emblem with unwavering pride!