NCAA College Team Billiard Triangles | NCAA College Team Logo Pool Table Triangle Rack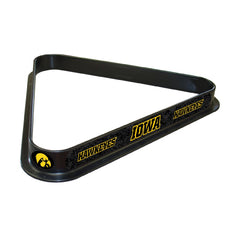 NCAA College Team Billiard Triangles | NCAA College Team Logo Pool Table Triangle Rack
Introducing the "NCAA College School Team Logo Pool Table Triangles" – the ultimate addition for every college sports enthusiast's game room. Take your pool experience to the next level with these high-quality pool table triangles featuring the iconic logos of your favorite NCAA college teams.
Meticulously crafted, these triangles seamlessly blend the thrill of college sports with the strategic gameplay of billiards. Exuding flawless design and precision manufacturing, these triangles go beyond being mere accessories – they embody your steadfast team allegiance. Whether you bleed your school's colors, stand by your college's team with fervor, or cheer for any other NCAA squad, we have you covered.
From hosting game nights with fellow students, engaging in friendly rivalries with family, or honing your billiards technique, the NCAA College School Team Logo Pool Table Triangles are a must-have for your game room arrangement. Showcasing your passion for college sports and billiards has never been this sophisticated and exhilarating. Prepare to set up your shots and proudly display your team's emblematic insignia!