VP Racing Bar Stools, Neon Clocks, Pub Tables, Wall Decor and Gaming Tables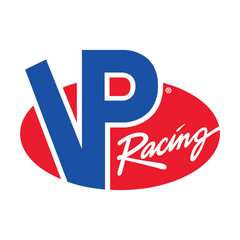 Welcome to Holland Bar Stool Company, your premier destination for high-quality VP Racing-themed bar stools, neon clocks, pub tables, wall decor, and gaming tables. We take pride in offering a wide range of meticulously crafted products that combine functionality with eye-catching designs, allowing you to create the ultimate racing-themed atmosphere in your home, bar, or game room.
Our VP Racing bar stools are not only comfortable but also stylish, featuring durable construction and vibrant, officially licensed VP Racing logos. Whether you're enjoying a drink or engaging in lively conversations, these bar stools provide the perfect seating option for racing enthusiasts and fans alike.
Enhance the overall aesthetic of your space with our striking VP Racing neon clocks. These captivating timepieces feature neon rings that illuminate the iconic VP Racing logo, adding a vibrant and dynamic element to any room. With precise timekeeping and exceptional craftsmanship, our neon clocks are both functional and visually stunning.
For those looking to create a complete VP Racing-themed environment, our pub tables offer the perfect solution. Crafted with superior materials, these tables showcase the VP Racing logo prominently, creating a focal point for gatherings and socializing. Whether you're hosting friends or engaging in a friendly game, our pub tables provide a stylish and durable surface for all your needs.
To truly immerse yourself in the world of VP Racing, explore our collection of wall decor items. From vintage-inspired metal signs to sleek wall art, we offer a variety of options to add personality and flair to your space. These unique pieces capture the essence of racing culture and make for captivating visual displays.
Finally, take your gaming experience to the next level with our VP Racing-themed gaming tables. Designed with attention to detail and precision, these tables offer a dedicated space for racing enthusiasts to indulge in their favorite games.
At Holland Bar Stool Company, we are committed to delivering exceptional products that celebrate the passion and thrill of racing. With our VP Racing bar stools, neon clocks, pub tables, wall decor, and gaming tables, you can transform any space into a racing oasis. Explore our collection today and experience the perfect blend of functionality and style.