NCAA College Team Acrylic LED Lightbox | Lighted College Team Wall Decor Backlit Acrylic Signs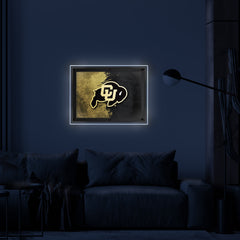 NCAA College Team LED Signs
Introducing our NCAA College Teams Lightbox Wall Decor, specially crafted for passionate fans like you. This lightweight masterpiece boasts built-in LED lights that transform your favorite team's logo into a mesmerizing centerpiece. Whether you bleed the colors of the Alabama Crimson Tide, chant for the Duke Blue Devils, or proudly support any other NCAA college team, our lightbox will illuminate your team's emblem with captivating brilliance.
The LED lights synergize flawlessly with the backlit material, casting your team's hues in a distinctive, bold, and crystal-clear manner. Your unwavering fandom will radiate from every angle.
To ensure the enduring radiance and longevity of the backlit film, our NCAA College Teams Lightbox showcases a robust acrylic cover. This transparent guardian not only shields the backlit film from dust, potential scratches, and other perils but also perpetuates the logo's luminosity at all times. The acrylic cover is the secret behind your lightbox's enduring enchantment, elevating its overall design with a touch of sophistication.